Download Tecno Spark 9T FRP Reset Bypass file from this page. We have a FRP reset bypass file for Tecno Spark 9T smartphone. Tecno Spark 9T FRP Reset Bypass file is thoroughly tested. We use the FRP file first. If we see that a Google account or FRP lock has been removed, we upload the file to the site. Below are all the details of FRP file
Tecno Spark 9T FRP Reset software solution will fix all the errors of your smartphone, like showing a low memory option, phone camera not working, or showing some other unexpected booting errors. You can also easily connect to the internet with your mobile phone by downloading the internet connection package that comes with your handset. If you have not used a mobile phone for a long time and you do not have internet connection at home, then downloading Tecno Spark 9T on your smartphone will be very convenient. Software will also help you
"Upload the operating system and install the latest version of your favorite smartphone applications."

What Is The FRP Lock?
Google FRP protects mobile devices from data theft or hacking. The smartphone will remain locked until the user enters the correct Google account password. This happens if you forget your password and try to access it frequently.
Factory Reset Protection (FRP) is a security feature that prevents someone from erasing and factory resetting your phone if it is lost or stolen. Since Android Lollipop, most phone manufacturers have included FRP.
What Should I Know About FRP?
If you want to restore your device to its factory default settings in an unsecured environment, make sure you have your Google Account login credentials handy as you'll need them to log in after restoring your device to factory default settings.
To restore your smartphone to its factory default settings, if you have forgotten your Google account credentials, you can do one of the following actions:
Reset your Google password using your smartphone or www.google.com/passwordreset.

If you have reset your password, it may take up to 72 hours for the change to sync across all your devices.

You may input this password incorrectly on your device, which may result in restart time for another one




24-72 hours to sync with your registered device




If you have already reset your device but forgot your Google login or password, you will no longer be able to use the device. It is the situation; In that case, please do the following steps:

You can change your Google Account password on the device or online at www.google.com if you know your Google Account username but not your password. A new password may take 24-72 hours to sync with all registered devices After the indicated time has passed, try to enter your device using the new password.

The functionality of the app is comparable to Pangu FRP Bypass APK and Unlock Net Intelligent




assistant Instruments.
Is It Safe To Use Tecno Spark 9T FRP Reset File?
Of course, Tecno Spark 9T FRP reset file is completely safe and secure. On your Android device, you can use it without fear.
Bypass FRP Files And Features
Bypassing FRP Lock on an Android Smartphone is a valuable file for Android users who cannot access their handsets. Although it limits you in certain ways, it achieves its goal: unlocking your phone during FRP.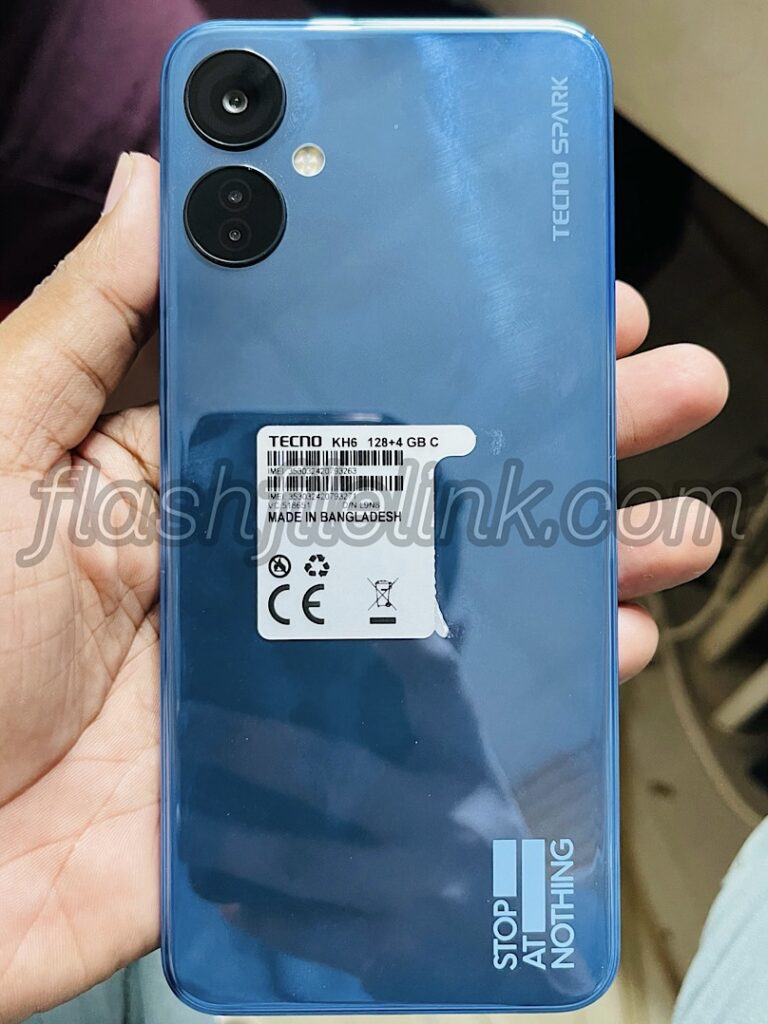 Phone Model:

Infinix Smart 6 Plus

Firmware Type?

FRP Reset

Flash File.

Phone Cpu Chipset:

Mediatek MT6765V

Android version:

Android

11

File Uploaded:

Google Drive.

Flash File Status:

Not Free Only

Paid
FRP RESET

 
Tecno Spark 9T_

KH6
---
CONTACT US TO GET ONLINE HELP FOR ANY PROBLEM?
Thanks for downloading Tecno Spark 9T FRP reset file If Tecno Spark 9T FRP reset file does not work on your smart mobile phone, you can call our call center and tell us about your mobile problem. We will solve the problems of your Android mobile using any desk or TeamViewer software online. call center phone number +? 01850949533 ? 01970949533
How Can You Delete A Google Account From Your Tecno Spark 9T?
From your home screen, navigate to the following locations: Apps > Settings > Accounts & Sync Choose your Google Account from the drop-down menu. Touching the account removes it (located at the top right). Remove account by pressing it again to confirm removal.
Why You Should Collect Tecno Spark 9T FRP Reset File From Us?
Android original frp file available for download. FRP file which is fully functional. We will give you complimentary basic technical support.
How To Disable FRP Lock?
What is the procedure to disable Google's factory reset protection? Go to the Home screen and select Apps. Navigate to the Settings section. Settings can be found in the drop-down menu. Select Account from the drop-down menu. Go to Google and put something in the search box Select your Google account name. To learn more, click on the "More" icon and remove the item from the list by pressing the Remove button FRP is disabled for your convenience.
How Do You Delete A Google Account From An Android Phone?
Follow the simple procedure to delete a Gmail email on an Android smartphone: Select Options from the drop-down menu and select Users from the drop-down menu. Select the Gmail you use from your account. You do the trick, I'll tip it. To fix your deletion problem, tap Remove.
How Does Tecno Spark 9T FRP Reset File Work?
Factory Reset Protection prevents someone from erasing and factory resetting your phone if it's misplaced, stolen or lost. FRP has been "standard" in vanilla Android since Lollipop, and most phone manufacturers offer it as an option.
Help Service
If you find that any of our FRP files are not working properly on your mobile phone, contact us and tell us about your problem, we believe we can solve your problem as soon as possible. If you are looking for any firmware, stock ROM, or flash tool that is not listed on this website, you can report it from the contact above. We will upload to this site as soon as possible.
Warning ⚠️
Flashfilelink.com is not responsible for any damage to your device(s) while following this guide, so please proceed at your own risk. However, we will be happy to assist with any issues to the best of our ability.